WAH Gotcha Kit Rescue Training
Work-At-Height Gotcha Kit Rescue Training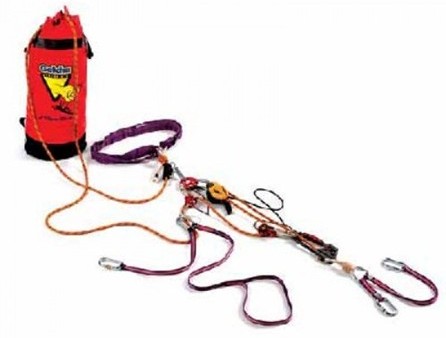 Target Audience:
Anyone who needs to be appointed as a competent member of a WAH rescue team to perform WAH rescue operation by using the Gotcha Kit.(Spanset)
Course Overview
At the end of the course, the participants will be able to:
Perform rescue operation using the Gotcha Kit on a suspended individual in his fall arrest system.
Understand the requirements of the Emergency Response component (Component 10) in a Fall Prevention Plan (FPP).
Understand the important elements in ensuring effective Emergency Response Plan for WAH.
Course aim
At the end of the course, the participants will be able to demonstrate ability in the use of the Gotcha Kit and manage a fall from height incident safely and effectively.
Class size
Trainer to student ratio : 1:8
Course Duration
8 hours (including assessment)
Attendance
100% course attendance
Assessment
There will be written assessment (MCQ), and practical assessment
Medium of Instruction
English
Entry Requirement
At least basic WAH Course for Workers
Certification
The certificate will be awarded to the participant on successful completion of the written/ practical assessment. Certification will be valid for 3 years after which refresher training will be required.
Dates